fresh, fun, joyful wedding videos.
"Linda and Paul were so awesome to work with! I had seen them in action at my brother's wedding and knew they would be perfect for ours. When we got the video, we were so pleased. It was like reliving the happiest day of our lives over and over again and Linda and Paul captured the most perfect moments. So easy to work with, and so much fun to work with! If you need a videographer on the Central Coast, hire Fig Leaf- you definitely will not regret it!"
Elizabeth & Ken
​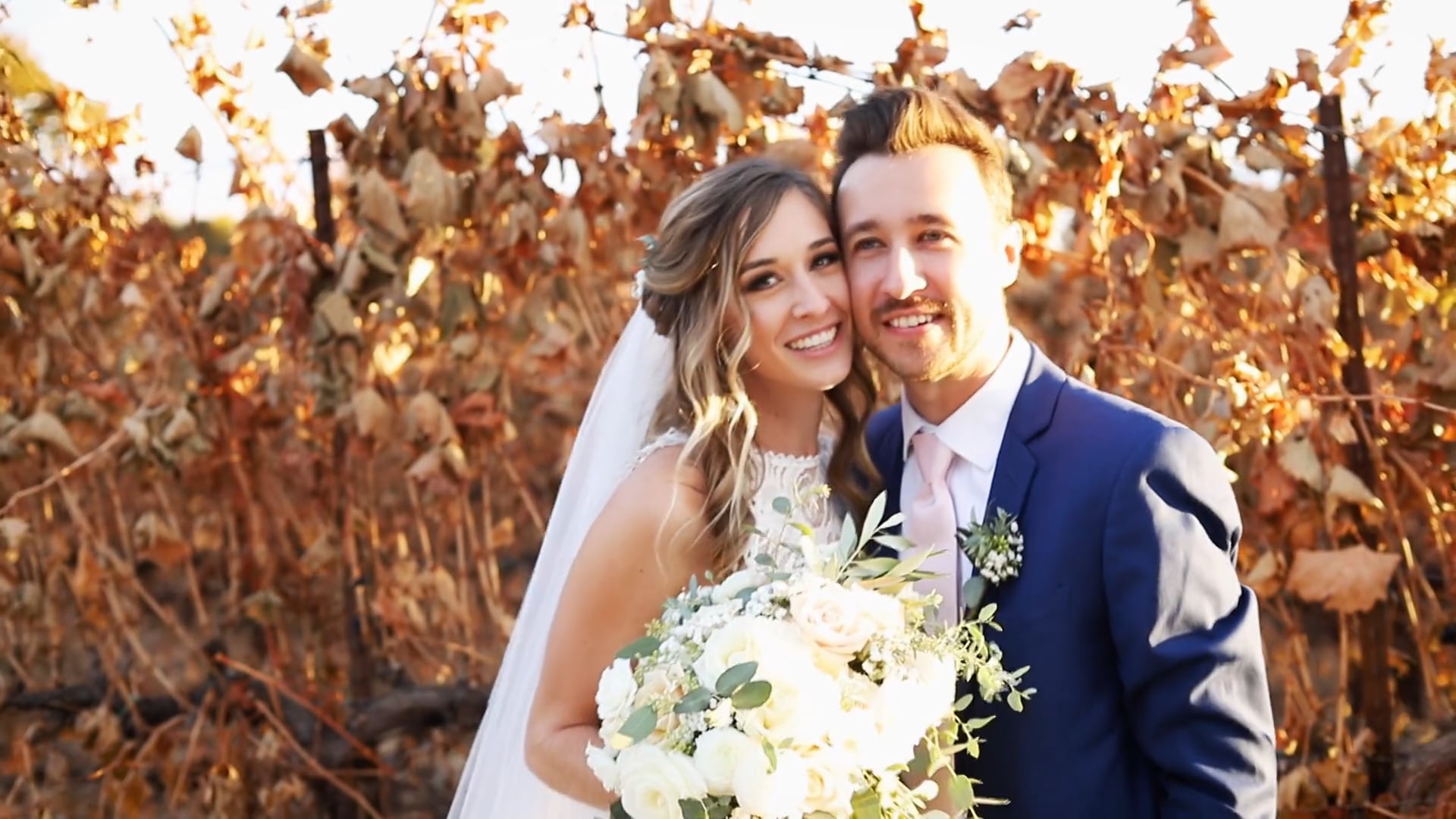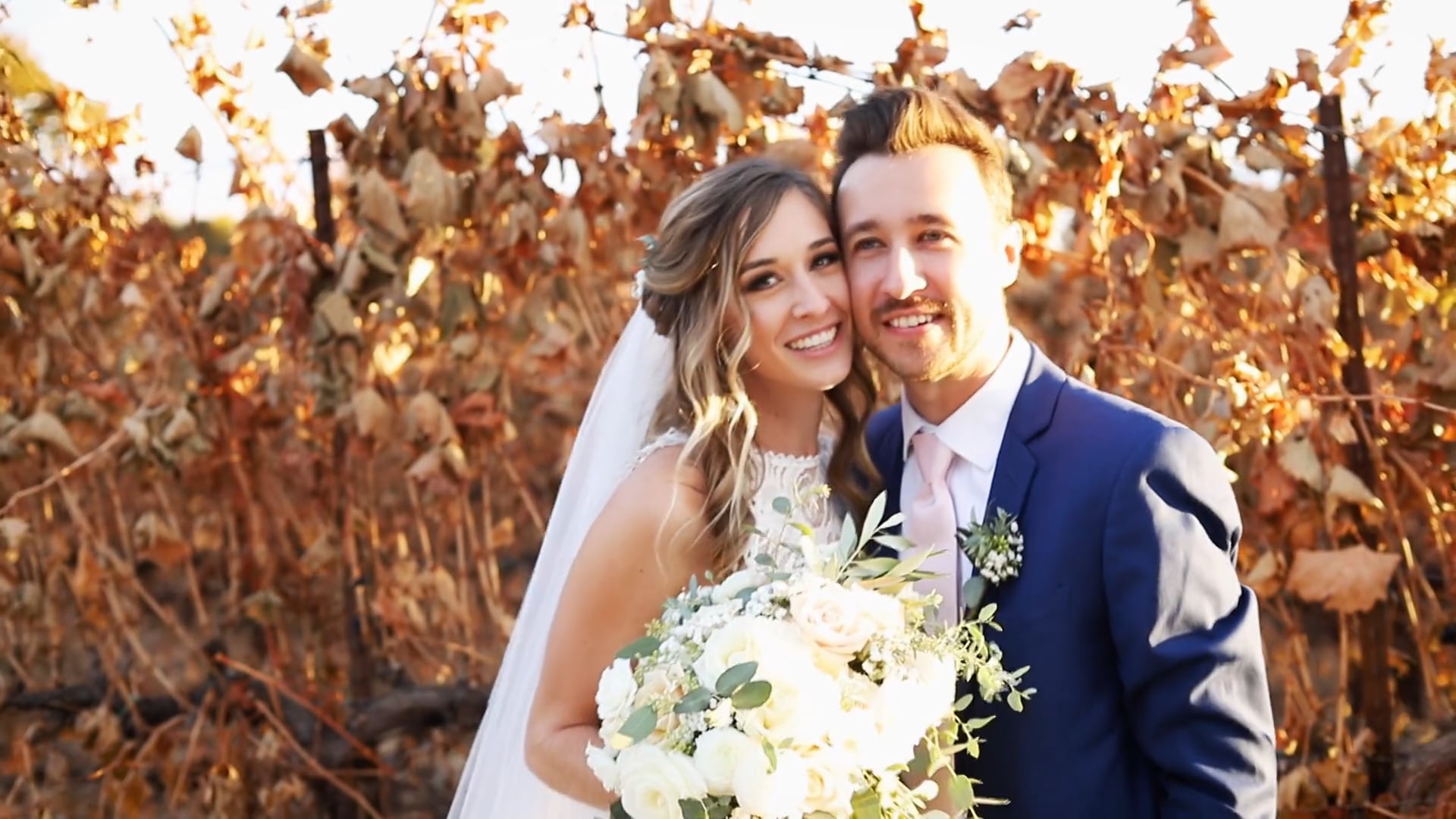 Lindsey + Adam / Rava Winery
04:43
Kirsten + Drew//Higuera Ranch,San Luis Obispo, CA
04:32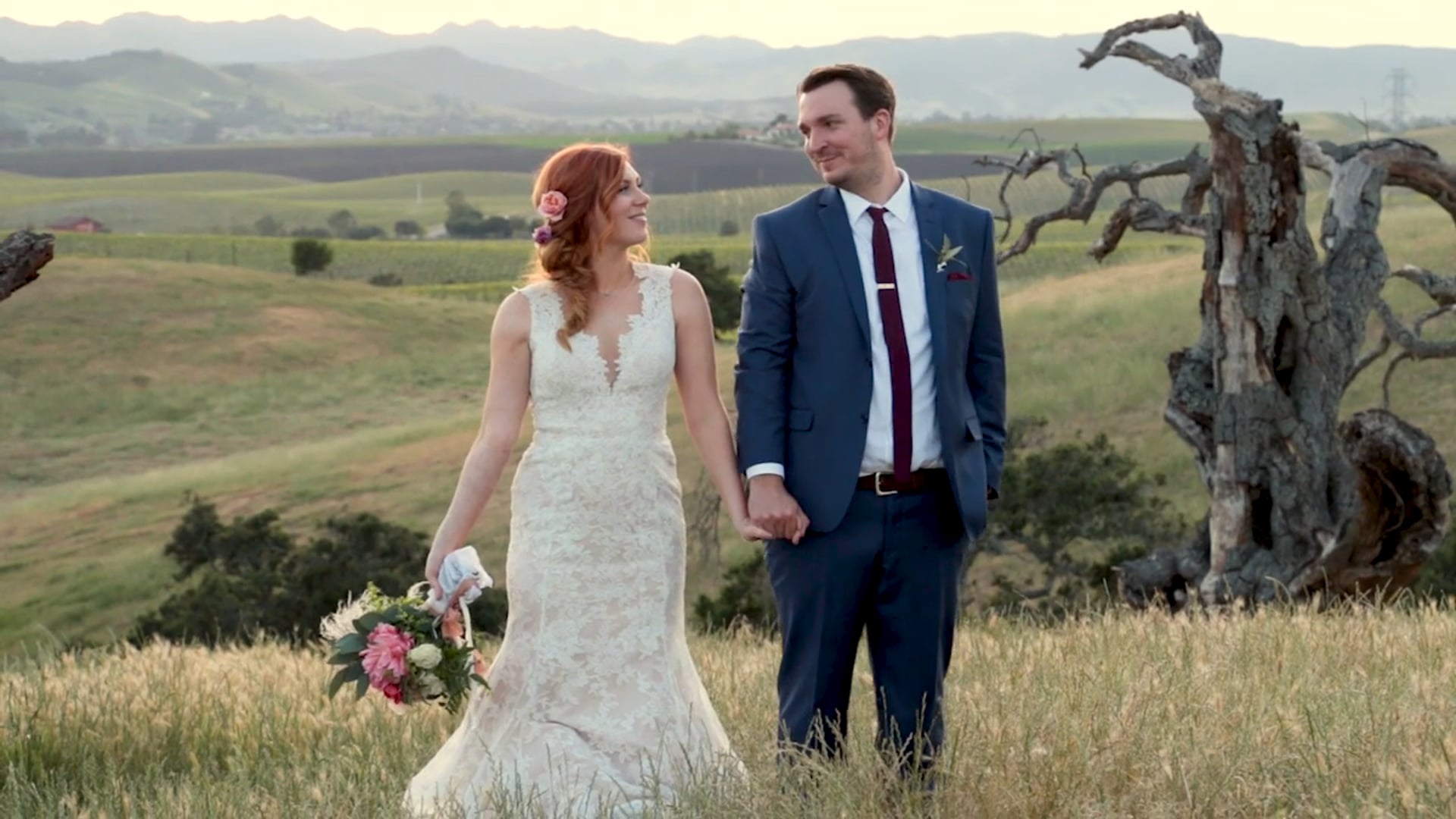 Stephanie + James//Spreafico Farms, San Luis Obispo, CA
02:34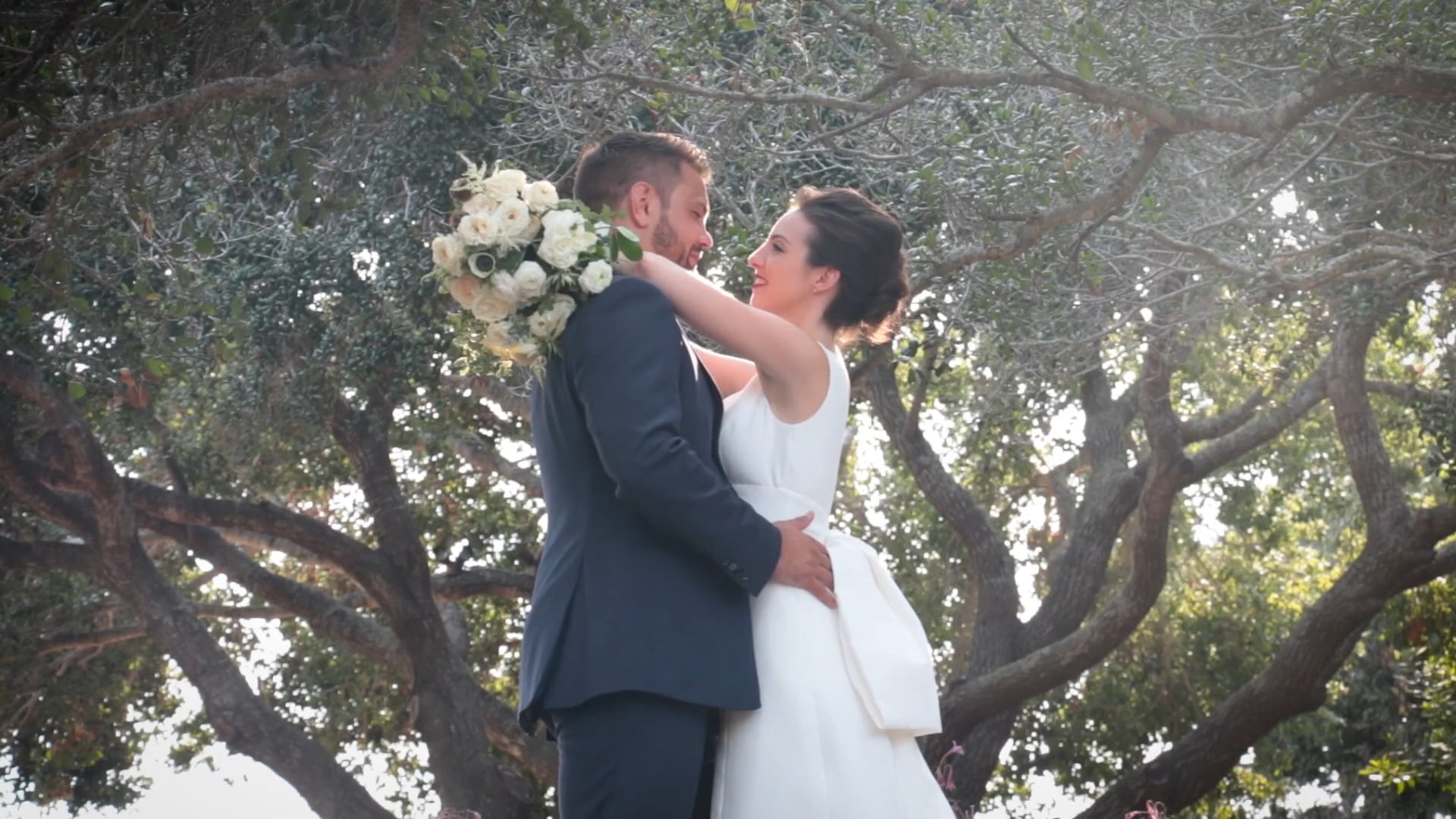 Lindsay + Peter's Wedding//Casitas Estate, Arroyo Grande CA
06:03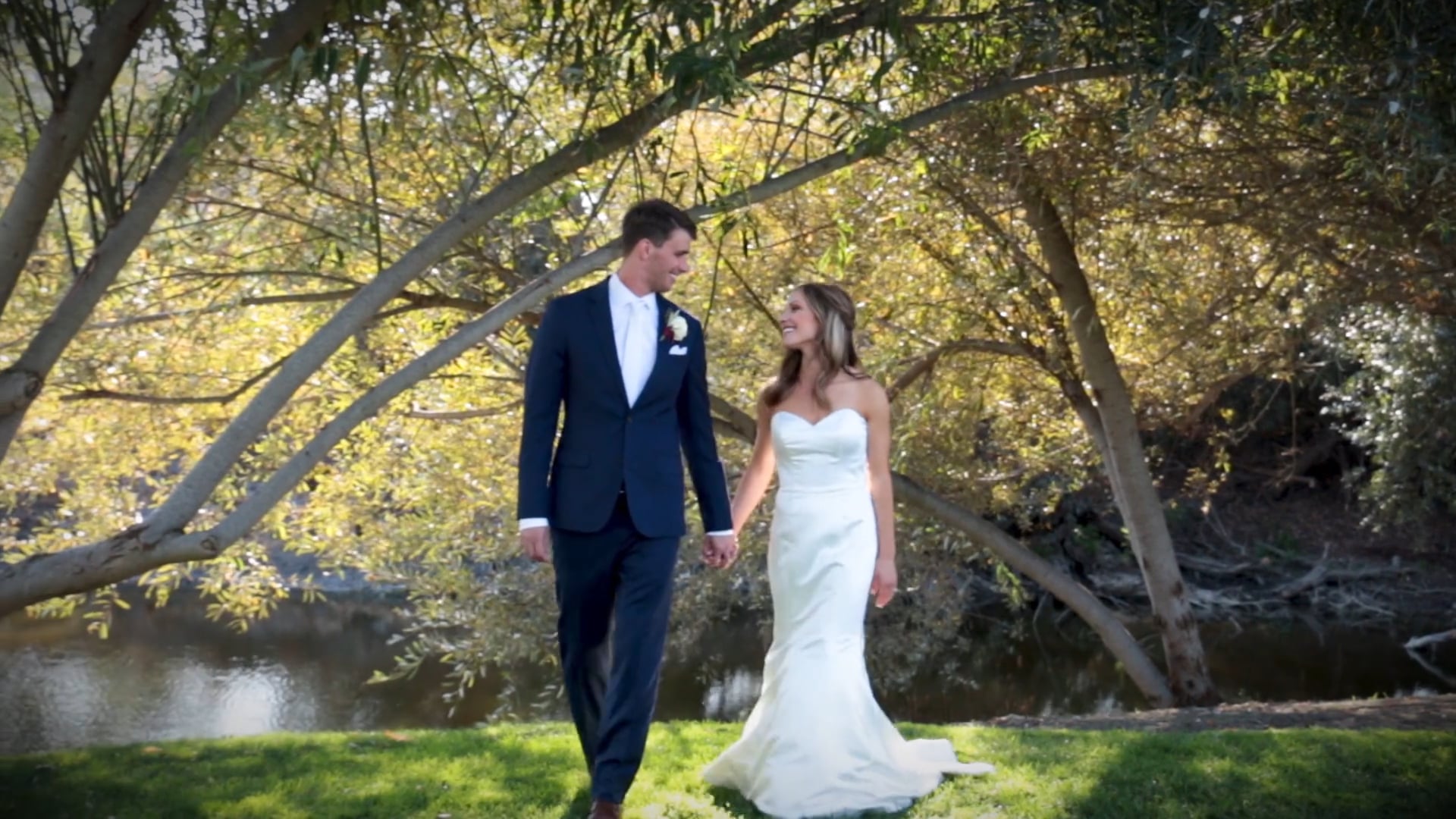 Raechel & Alden//Greengate Ranch & Vineyard, San Luis Obispo, CA
06:21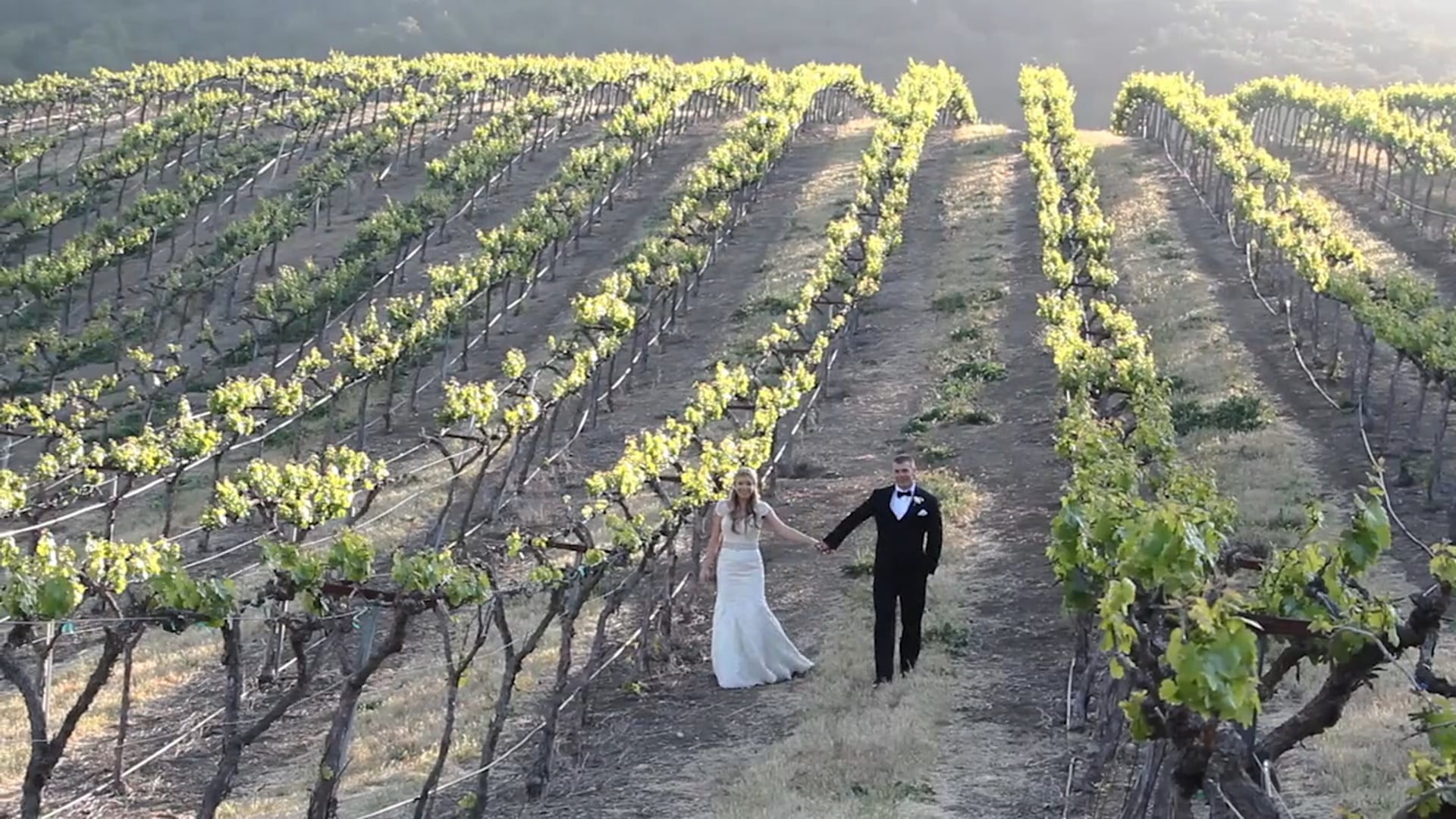 Kourtnie & Nathan//Hammersky Vineyards, Paso Robles, CA
07:41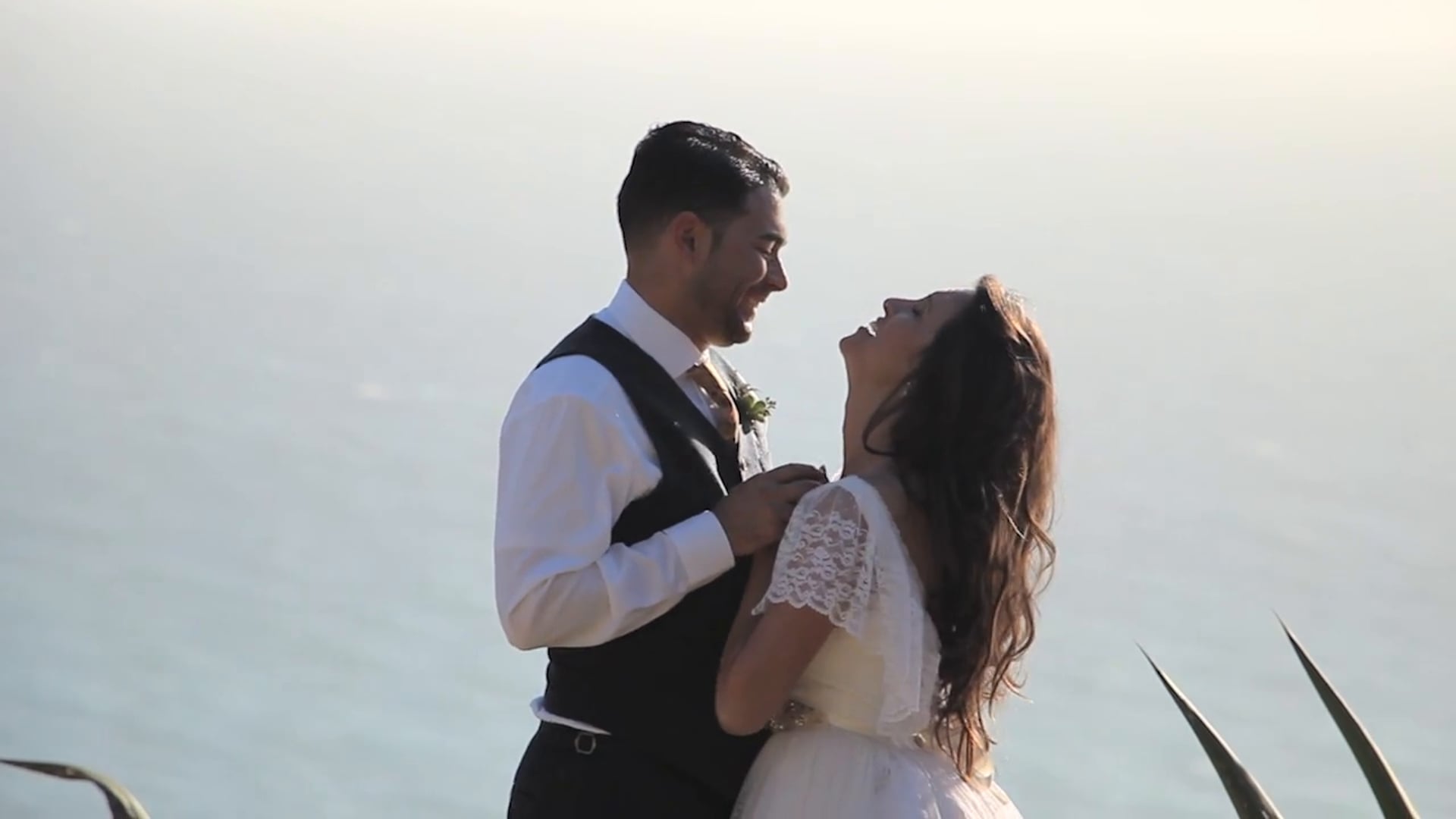 Holly + Marc //Pt. 16 Big Sur, CA
07:51
Every Fig Leaf Wedding Video includes two fun-loving, easygoing videographers (yes, that would be Paul and me). We are always mindful of the fact that this is YOUR wedding day and it is not OUR video shoot. We'll never block your moms view or stand 2 inches from you smack dab in the middle of the aisle (blocking everyone else's view) We blend in and capture every speck of your day as it really happens while you are busy getting married. We want you to see and hear it all. 
Basically, we're shooting your wedding the way we wish our wedding had been shot.
We shrink your entire crazy fun wedding day into a one song Music Video. We edit together the best moments using your favorite song. What's not to love?
7 hours of coverage

2 Videographers

Music Video (3-5 minutes)

1 minute social media clip

Your video will be posted online at Vimeo.

You'll receive your Music Video plus all of the footage we shoot (unedited) on a flash drive.
To create your Short Film we go through all of the footage and pull out the most amazing moments: prettiest, sweetest, funniest & FUN.  Next we edit those epic video tidbits together with your favorite songs. We make sure to leave in the best live audio moments from your ceremony + reception.
7 hours of coverage

2 Videographers

Short Film (10-15 mins minutes in length)

1 minute social media clip

Your Short Film will be posted online at Vimeo.

You'll receive your Short Film + all of the footage we shoot (unedited)
aka 'Old School Style'
Just so you know- Paul and I shoot A LOT of footage in the course of a wedding day! If you're the kind of person who wants to dive deep into reliving your day then this is the way to go. To create the Feature Film we cut back & forth between both camera angles to tell the story of your wedding day. We adjust the color, tweak the audio and throw in a few snippets of your favorite songs as needed to carry the action.
"I laughed. I cried!"
8 hours of coverage

2 Videographers

A Fabulous Feature Film (1 1/2-2ish hours)

1 minute social media clip

Your Feature Film will be shipped to you on a flash drive

BTW a Short Film and/or a Music Video can be added to this package (additional cost)
The high octane version of our Feature film package. We created this coverage specifically for couples who have spent a craaazy amount of time and energy focused on designing the ultimate wedding experience for their guests. If this sounds like someone you know, as in you (? ) then the Ultimate might just be your perfect match. This package includes everything listed in Feature Film + a Short but we arrive earlier and stay later. After all that planning you definitely want to see it all -you getting ready/hanging with your pals, your first look, all the way into the wee hours when the taco truck or hot dog cart rolls up for late night snacks. (Lucky, lucky guests!)
We also create a dandy Music Video for you. Perfect for when you just need a quick wedding hit or for sharing at cocktail parties, on the subway, in the elevator. Afterall, WHO doesn't love a wedding?!!
​
10 hours of coverage begins with 'getting ready '

A Fabulous Feature Film (1 ½ to 2'ish hours)

A Short Film (10-15 minutes)

A Magnificent Music Video (3-5 minutes)

1 minute social media clip

Online posting of both your Short Film and Music Video
Contact us for current pricing.
So…..Paul and I met in San Francisco on the N-Judah streetcar. We've been shooting wedding videos as long as we've been married (a long time!) Waaaay back when we were planning our wedding we were all about still photography. A wedding video wasn't even on our radar-we had a tight budget and had heard stories of obnoxious "in your face" videographers creating cheesy "star wipe" videos. We were not wedding video people!
​
Lucky for us, our pal Lucy offered to shoot our ceremony using her dad's' old video camera. Sadly, the batteries kept dying so chunks of our ceremony are missing and, at times, the audio is drowned out by Lucy's happy sobs. After the ceremony my brother took over briefly followed by my cousin but then...sadly, the video camera was forgotten on a table for the rest of the night. We have no footage of the mariachis, the square dance, the pony rides and pinatas. No video of our first dance, the toasts or the cake cutting and no footage of all the friends and family who had travelled to be with us.
​
Yes, we do have lots of photos BUT what do we really want? A wedding video! That's what! We do love the bits of video we have but wish we had ALL of it. Shortly after , we started shooting videos for other couples so they wouldn't have to regret not having video of their wedding day. (...all that planning and it's over in an instant)
So, yes, out of the ashes of our wedding video… Fig Leaf Video was born! (crowd cheers!)
Linda & Paul DellaPelle
4955 Davenport Creek Road
San Luis Obispo, CA 93401
Text 805.234.4962